Sturdy Branches Health Club and Spa is another great amenity available to Wilderness Lodge guests. Located off the lobby area of the Villas at Wilderness Lodge building, the area houses a fitness center and a Niki Bryan spa.
Fitness center hours are 6 a.m.-9 p.m. daily, but ask the front desk for a 24-hour access key if you want 24/7 fitness equipment access. Guests aged 14 to 17 must be accompanied by a parent or guardian.
The latest in fitness equipment is included in the cardio area with treadmills, ellipticals, bicycles and stair climbers.
The weight room includes Cybex weight machines, free weights and more.
The club has three TVs. You can even end a workout in the sauna. Lockers are available.
Massage and body treatments are also available at Sturdy Branches. Nikki Bryan Spas has been contracted to run all of Disney's massage and spa treatment centers.
Massage treatments are available from 9 a.m.-7 p.m. daily, and should be booked as far ahead as possible.
If you're in need of a massage, you can choose from Swedish Massage, Firm Pressure Massage, and Aromatherapy Massage.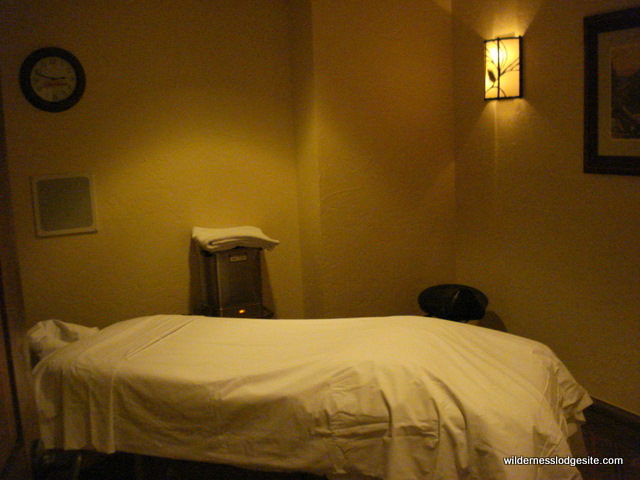 If you're in need of some facial TLC, there's the European Aromatherapy Facial, the Gentlemen's Facial for the guys, and My First Facial for tweens ages 10-14.
Body treatments include the Aromatherapy Massage and Body Wrap and Refining Body Toner.
Click here for more info about the Sturdy Branches Health Club massage and body treatments, including pricing and appointment information.
Do you love Disney's Wilderness Lodge? Join fellow fans over on our facebook page and follow us on our twitter feed @DisneyHotelsFan!