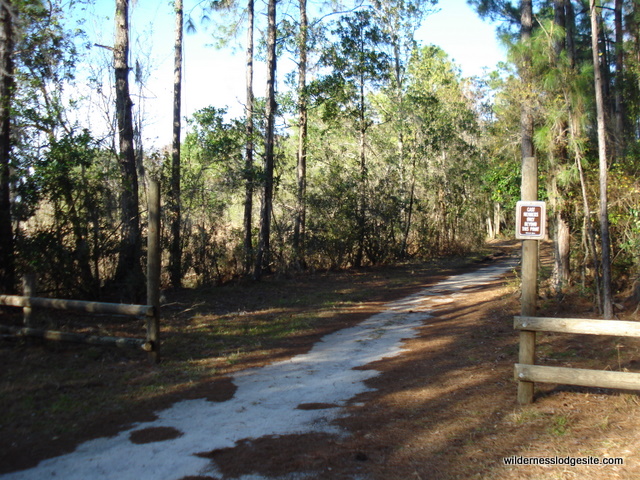 With jogging trails at Disney's Wilderness Lodge, you can still stay active and meet your fitness goals while enjoying your Disney World vacation. Check out the Trail Map in our Printed Materials Section to see where this exciting run could take you!
The Wilderness Lodge Nature Trail begins directly behind the lodge, near the boat rental area. Simply strap on a pair of running shoes and hit the trail for an amazing running experience unlike any other on Disney property. The 2.5 mile trail is shared between the lodge and Fort Wilderness campground, but also branches off into several smaller trails for you to explore.
For example, the Swamp Trail at Fort Wilderness Campground actually winds through a real swamp. The campground also has a Fitness Trail/Bike Path, which will eventually take you back to the Wilderness Lodge Resort.
If you're lucky, you may even be able to spot some of the wildlife that inhabit the area, which makes this an exciting run for the whole family. While running at Wilderness Lodge, make sure to take heed of any bicyclists and other pedestrians you may encounter; the trails are safe enough for all, but caution is advised in order to be as safe as possible during your scenic run.
While running, make sure to take in the breathtaking scenery. The gorgeous trees, foliage and possible wildlife sightings makes the jogging trails at Wilderness Lodge an unforgettable experience that can be fun for the whole family to enjoy.
Are you a Disney Runner? Have you used the Wilderness Lodge Jogging Trails? If so leave me a comment and let me know how you like it!
Do you love Disney's Wilderness Lodge? Join fellow fans over on our facebook page and follow us on our twitter feed @DisneyHotelsFan!