One of the best ways to spend a day in Disney World is hunting for Mickeys…Hidden Mickeys, that is! And the Wilderness Lodge has a few of the own for you to find.
These little guys have become a phenomenon in the Disney parks and resorts since they first started popping up. Not sure what a Hidden Mickey is? Basically, it's defined as the front or side profile of Mickey Mouse (sometimes just his head; sometimes all of him) that has been camouflaged into something. You can find them in walls, rock formations, carpets, woodwork, murals and artwork, fabric, and more. Some even say that the aerial view of Disney's Hollywood Studios forms a giant Hidden Mickey!
Disney Imagineers have consistently built these hidden icons into just about every Disney-related theme park and resort in the world, and of course you can find them at our beloved Wilderness Lodge, too! They're all over the place — you just have to look.
To make the hunt even more fun, though, head to the front desk and pick up the official Wilderness Lodge Hidden Mickey Hunt! This two-page game is perfect for a rainy afternoon at the Lodge.
Of course, if you'd rather get a jump start on the hunt, just download and print the Hidden Mickey Hunt right here! It's the same one you'll get at the Lodge, so you can start thinking early. Just click on the images to enlarge.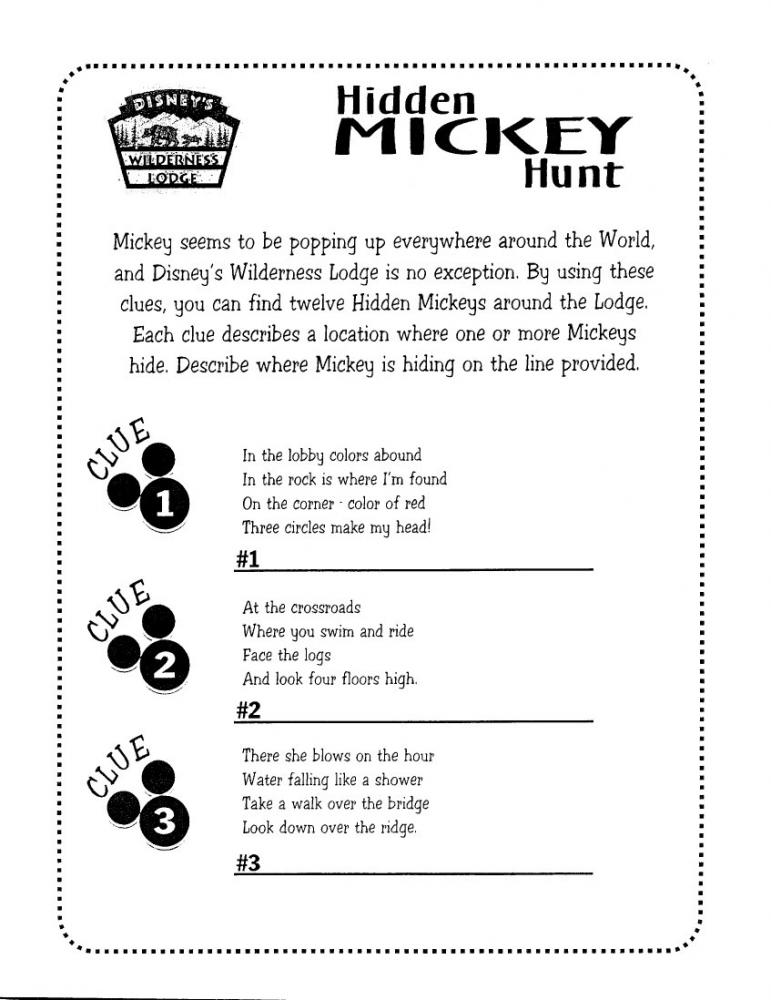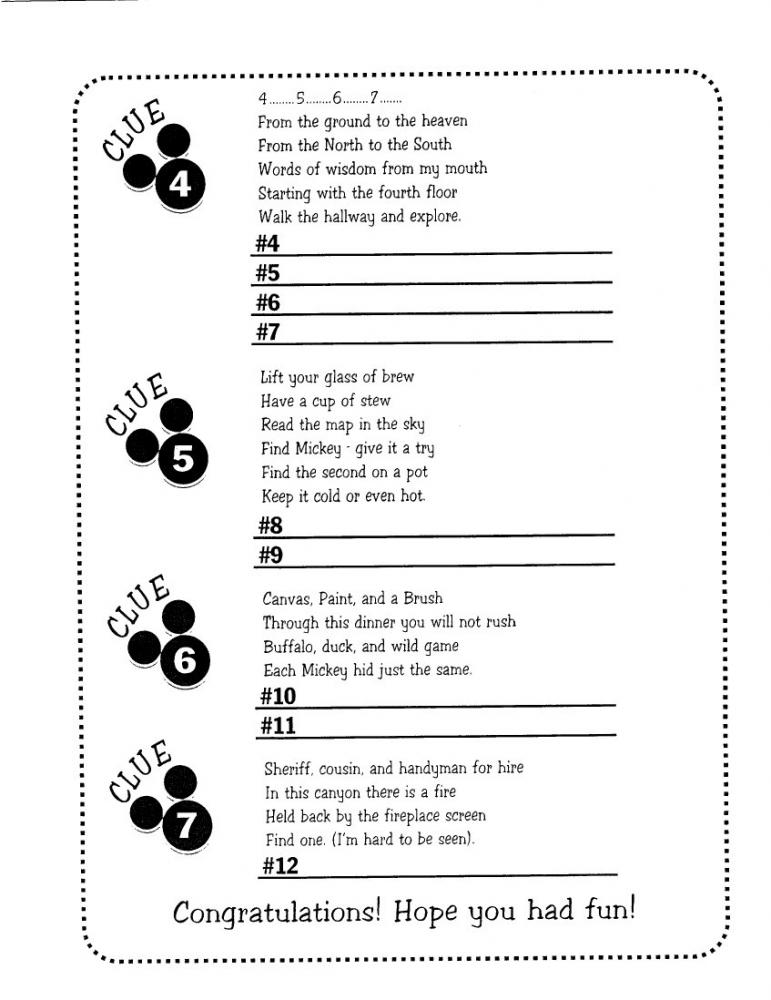 Were you able to find all of them? Want a few hints? Leave a comment in the comments section below, or find us on facebook or twitter! 😀
This post is part of the DisMarks Disney Blog Carnival! Check it out for more great Disney-related content and information.