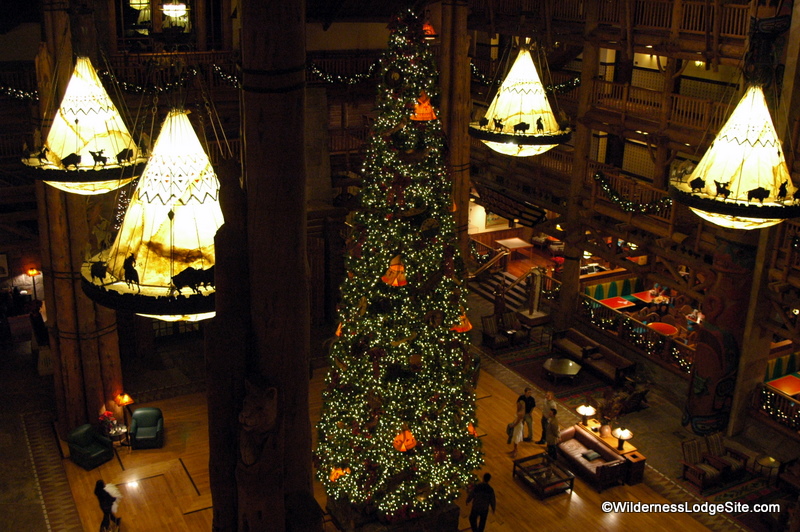 There are so many things to love about Disney's Wilderness Lodge Resort from the amazing lobby with its soaring ceilings, to the towering fireplace, to the amazing theme pool.
But if there's one time of year when the resort is even more spectacular, it's the holidays.
And recently we asked our Facebook fans what they loved most about the Wilderness Lodge during the holidays. They came back with some great responses.
Many fans said the thing they loved most about the Wilderness Lodge during the holiday season was the incredible – and very tall – Christmas tree in the lobby. We have to agree, it's one of our very favorite trees on property.
Other fans said they loved how beautiful the entire resort was during the holiday season, with one fan responding "what's not to love?" We can't argue with that sentiment.
One of the best responses was "the rocking chairs in front of the fireplace." And that's where you'll find us, sipping on some hot cocoa while gazing at the Christmas tree.
Wishing all of our fans a very merry and magical Christmas this year!
Do you love Disney's Wilderness Lodge? Join fellow fans over on our facebook page and follow us on our twitter feed @DisneyHotelsFan!