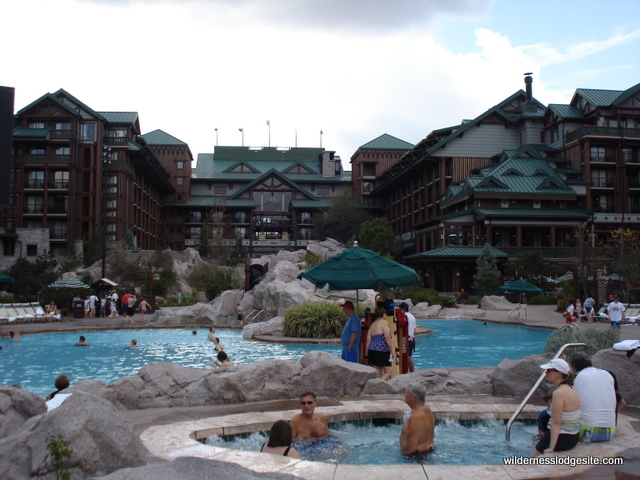 You know that hot spring in the lobby? It's the headwaters for Silver Creek, which runs out of the lobby, through the courtyard of Wilderness Lodge, and down into the beautiful Silver Creek Springs Pool!
Silver Creek Springs Pool is located in the courtyard of the Wilderness Lodge and offers two jacuzzi hot tubs, a water slide, the Trout Pass Pool Bar, and, of course, a great view of Fire Rock Geyser (erupting on the hour from 7am-10pm each day).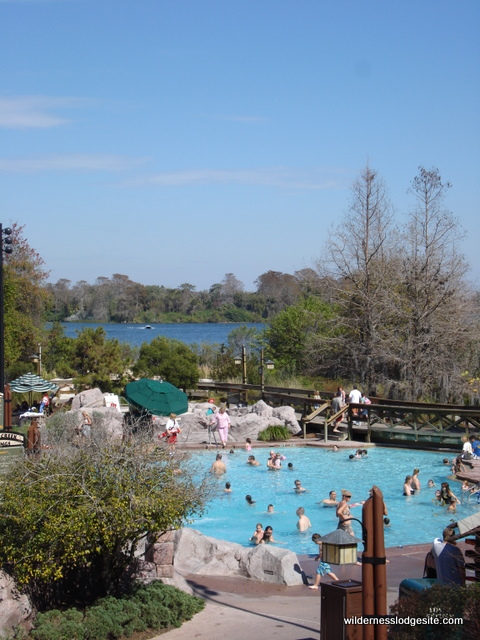 The theme pool is in very close proximity to Roaring Fork quick service restaurant, Teton Boat and Bike Rental, the Wilderness Lodge Exercise Trail, the Villas at Wilderness Lodge, and the beach.