We have exciting news!
The Silver Creek Springs Pool has reopened after being closed since September 3, and it's sporting an all-new fence around the pool area!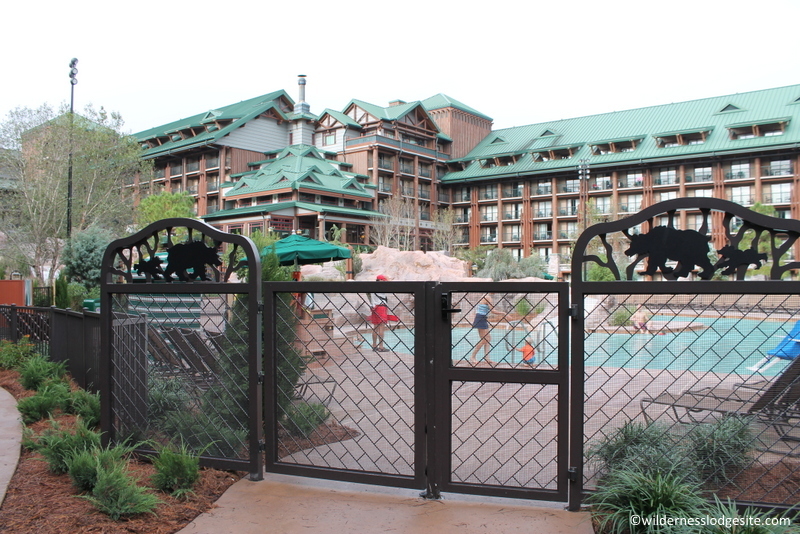 We think this new fence means you'll might have to eventually use your MagicBand to enter the pool area – much like the Big Blue Pool at the Art of Animation! Disney is slowly fencing in all resort pools (the Grand Floridian's pool also features a fence now) and if a MagicBand is required, it should stop guests from "pool hopping." The fence also allows the pools to stay open for 24 hours.
We also spotted a construction area near the pool and it looks like it might be for an all-new "splash zone" for the kids. We don't have any official word on if it really is a splash zone, but take a look at the photo and you be the judge!
The pool area looks great with the new fence and gates – and we love the mama bear and her cub featured on the gates!
What do you think of the refurbished pool area? Let us know in the comments.
Do you love Disney's Wilderness Lodge? Subscribe to the monthly Disney Hotels Fan newsletter! Join fellow fans over on our Facebook page and follow us on our Twitter feed @DisneyHotelsFan.