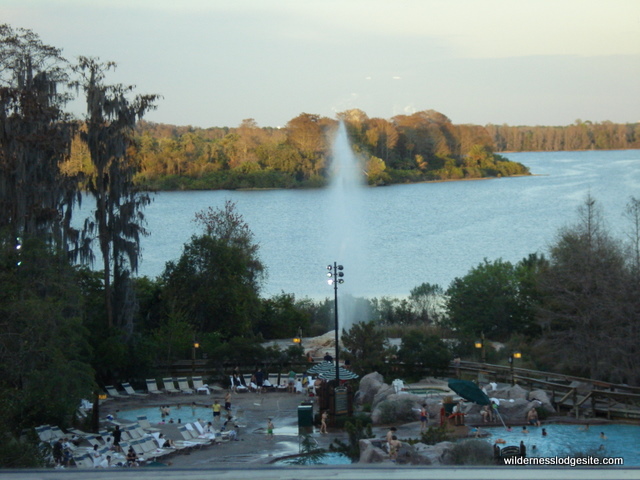 Disney's Wilderness Lodge has 728 of the coziest, most welcoming guest rooms on Disney World property. Just walking in to see carved wood furnishings, a "pine forest" carpet, and that fantastic flat screen TV is enough to make any visitor feel right at home. You even have denim curtains awaiting you!
ROOM SPECIFICS, PRICING, AND TYPES
Room Specifics: Rooms at the Wilderness Lodge are about 340 square feet, and are decorated in rustic browns, greens, and blues, and are dressed with carved wood "log" furnishings. Most rooms have 2 queen beds, but you can also get rooms with one king, and rooms with one queen and a set of bunk beds. Limited suites and handicap-accessible rooms with roll-in showers are also available.
Each room is set up with a double-sink vanity outside the main bathroom area (which houses a toilet and bathtub/shower). All rooms are non-smoking, and all rooms have complimentary hairdryers, wall safes, refrigerators, coffeemakers with coffee, irons, and ironing boards. Wi-Fi access is free at all Walt Disney World Resort hotels. Almost all rooms have balconies; first floor rooms have patios. Portable cribs are available by request.
Room Pricing: Wilderness Lodge is one of Disney's deluxe resort hotels, meaning it's a bit pricier than Disney's "moderate" and "value" level resorts. However, the hotel is still quite affordable with rates ranging from $280/night.
Disney prices their rooms according to their theme park "seasons" (Value, Regular, and peak Holiday seasons), which are determined based on demand for rooms. The higher the season, the more your room will cost as there's higher demand for that room.
For example, a room that would cost you $280/night during the value season will cost you over $470/night during Christmas week. If you incorporate this information into your planning, you could save hundreds of dollars! (This tip is true at ALL Disney resorts.) NOTE: Value seasons usually occur during the months when Disney theme parks are the slowest, when kids are in school, and when there are no major holidays!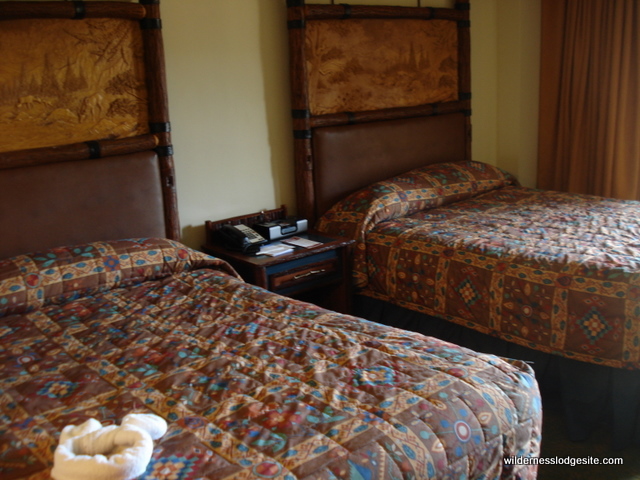 Room Types: Wilderness Lodge offers a room type for everyone! These are in order of cost, lowest to highest:
Standard Rooms provide two queen beds
King Bed rooms provide one king bed; some of these rooms are also handicap accessible
Bunk bed rooms provide one queen bed and one set of bunkbeds
Honeymoon room
Junior Suites (Deluxe rooms) provide 500 sqare feet and two rooms: a kitchen/living room with a pull-out couch, wet bar, table and chairs, and mini refrigerator; and a bedroom with two queen beds. The rooms are separated by french doors.
Yosemite Vice Presidential Suite
Presidential Suite
VIEWS
Another thing that you can pay extra for at the Wilderness Lodge is a more preferable view.
Standard Views look out onto the parking lot, road, driveway, or roof
Woods Views look out to the forested area around the resort (towards the Magic Kingdom, though, unfortunately, you cannot SEE the Magic Kingdom), or toward the front of the Wilderness Lodge Villas
Courtyard Views are most desirable, and look out either toward Bay Lake, the Silver Creek Springs Pool, and the Fire Rock Geyser, or toward the Wilderness Lodge Villas Hidden Springs Pool area. NOTE: If you'd like a view of Bay Lake and the Geyser, request it when you make your room reservations. It won't be guaranteed, but Disney does try to honor requests as much as possible.
OLD FAITHFUL CLUB (CONCIERGE LEVEL)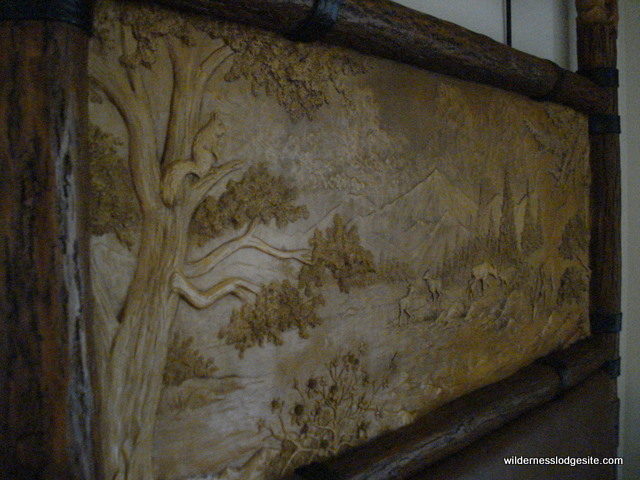 The Old Faithful Club is the Wilderness Lodge's "club level" or "concierge" level section. This is located on the 7th floor of the resort (the lobby is on the 2nd floor), and is accessible by club level key card only. Booking a room on the club level costs an average of $175/night more than booking on a regular floor. Club level room types include rooms with two queen beds, a queen bed and a set of bunk beds, or a king bed. All suites (including junior suites) are also club level. Club level views are either Woods or Courtyard views.
Perks of "club level" include bathrobes in the rooms; access to a personal concierge desk from 7am-10pm, offering top-notch service and help with anything you need from dinner show tickets to breakfast reservations to special events; turn-down service; and practically round-the-clock access to specially prepared food, including continental breakfast, afternoon tea, desserts and candies, snacks, wine and cheese hours, beverages, and more.
WHAT ARE THE BEST ROOMS?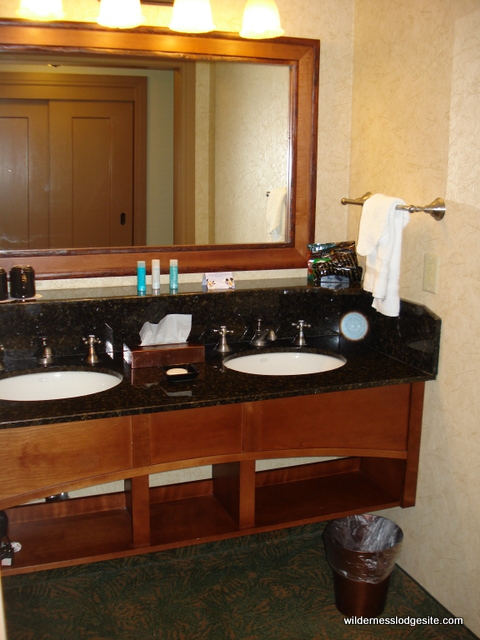 I like to think there are really no bad rooms at Wilderness Lodge (at least, I haven't found one yet), which isn't true at all Disney resorts! That said, here are a few things to take into consideration:
A room with a door opening out onto the lobby is nice, as these are the rooms closest to the elevators, and therefore closest to the lobby.
Rooms on the higher floors (4th-6th, or 7th floor club-level) usually have better views and balconies. Rooms on the 1st floor have patios.
Rooms on the side of the resort closest to the Contemporary Resort and Magic Kingdom might suffer a bit from the amount of noise coming from Whispering Canyon Cafe downstairs, whereas rooms on the side of the resort closest to the Villas at Wilderness Lodge are also closest to the bus stops.
Courtyard view rooms might encounter noise from the Silver Creek Springs Pool or Hidden Springs Pool.
Courtyard view rooms also have a front row view of the electric water pageant each night!
For what it's worth, here's what we request when we go to Wilderness Lodge: A room on the 5th or 6th floor that's close to the lobby elevators with a door opening onto the lobby atrium; if we've booked a courtyard view room, we request to have a view of the Silver Creek Springs Pool, Fire Rock Geyser, and Bay Lake.
Here's a link that includes room numbers and locations for Wilderness Lodge rooms. Very helpful!
Also, if you're a fan of the Wilderness Lodge room look prior to the recent renovations, you can purchase actual furniture and decor from the original Wilderness Lodge rooms here at Own the Magic!