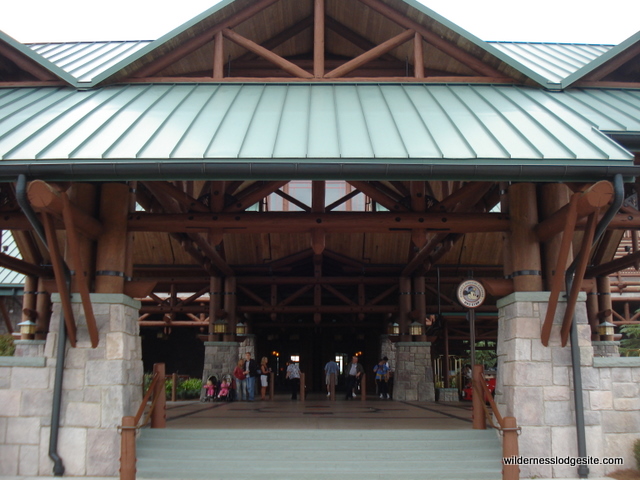 As a Walt Disney World Resort Guest, you're entitled to several complimentary services, which will make your stay that much more magical. (That's no propaganda, either–it's pretty magical to check your luggage at the airport and have it end up in your hotel room a few hours later!)
Disney's Magical Express Airport Transportation: Disney World will transport you and your party–for free!–from Orlando International Airport to your resort hotel. They'll even take care of your luggage (but be sure to bring a few necessities in your carry-on; your luggage will often arrive in your room a bit later than you do).
Extra Magic Hours in the Theme Parks: Guests of Disney World resorts are able to spend an extra hour in a park on select mornings, and up to an extra 3 hours in a park on select evenings.
Resort Purchase Delivery: Guests of Disney World resorts can arrange for their purchases to be delivered directly to their resort for them. Tell the CM at the store where you are purchasing your item that you'd like to send the item back to your resort. She will have you fill out a short form, then let you know that the item will be delivered to your resort gift shop by around 1:30pm the following day! That's right! No more hauling that giant, stuffed Mickey onto Tower of Terror, folks–just send it back to your resort and pick it up the next day!
Charging Privileges on your Room Key and Express Check-Out: Guests who register a credit card with the resort at check-in will be able to use their room key as a charge card throughout the Disney World resort. Restaurants, shops, hotels–anything can be charged directly to your room key! The same guests will also be registered for Disney's Express Check-Out service, which allows guests to bypass the check-out desks on their final day at the resort. Your room bill will be left on your resort door handle by 8:30am on check-out day; just look over the bill, and if there are no discrepancies, pack your stuff and head on out!
Airline Check-in: Most Disney resorts offer airline check-in. This is a service to make it easier for Disney's Magical Express users to check-in their baggage for the trip home, but all guests are welcome to use the check-in service (just don't leave your bags if you're not using Magical Express!). Airline check-in desks are located in the lobby.
Bell Services and Housekeeping: Luggage services are available to all guests of the resort at no cost (though a tip of $1 per bag is customary). You can leave your baggage with Bell Services if you check in before your room is ready–just touch the luggage button on your phone and have them bring up your bags once you're in your room, and you can have Bell Services take your bags to your car when you're ready to leave. Bell Services will also hold your bags if you check-out of the hotel before you're ready to head to the airport.
Should you be changing hotels, Bell Services at the two hotels can work together to transfer your luggage–no need for you to pick up a single bag!
Disney's Housekeeping services (or "Mousekeeping," as we like to say) is daily (unless you're staying with Disney Vacation Club points) and free of charge. Keep a look out for the adorable towel animals that might be peeking out of your sheets or peering at you from your countertop!