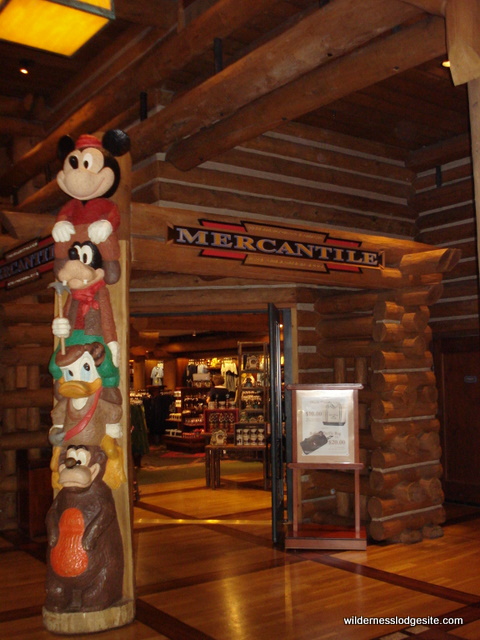 Last month a reader asked me what sort of Wilderness Lodge merchandise is currently available at the Wilderness Lodge Mercantile. I made sure to snap a few photos while I was there during my last . I must admit that I found some of this cute new gear pretty tempting, but I stayed strong and just brought home these pictures just to share with you!
It wasn't too hard to find what I was looking for, the mercantile had a large display with cups, mugs, picture frames and magnets right at the entrance. Every piece was logo'd with Wilderness Lodge and a depiction of the iconic mercantile Disney totem pole or characters outfitted for the great Northwest.
In addition the broad selection of trinkets I was able to find plenty of Tshirts and sweaters just waiting to make a new appearance in your wardrobe! I must admit, I'm a fan of subtle, and the white Tshirt with the light gray line drawing of the totem pole is my favorite piece currently on sale!
I hope that this brief look at what's currently on sale in the Mercantile helps you figure out what you need to bring home from your next Walt Disney World Vacation I know that I made a list of what to bring home from mine! Do you have a favorite piece of Wilderness Lodge Gear below? Leave a comment and tell me what it is!