Today we're happy to share with you some pictures of the 2012 Refurbishments made to Disney's Wilderness Lodge!
The new style elements create a warm feeling reminiscent of Indian Trade Blankets of days gone by. The deeper red, white and black colors of the lobby add to the feeling of the Pacific Northwest and nod to the designs coming out of the Pendelton Oregon Mill from 1900 – 1920. These beautiful new seating areas invite guests to take a rest in the cavernous lobby and enjoy watching the people go by.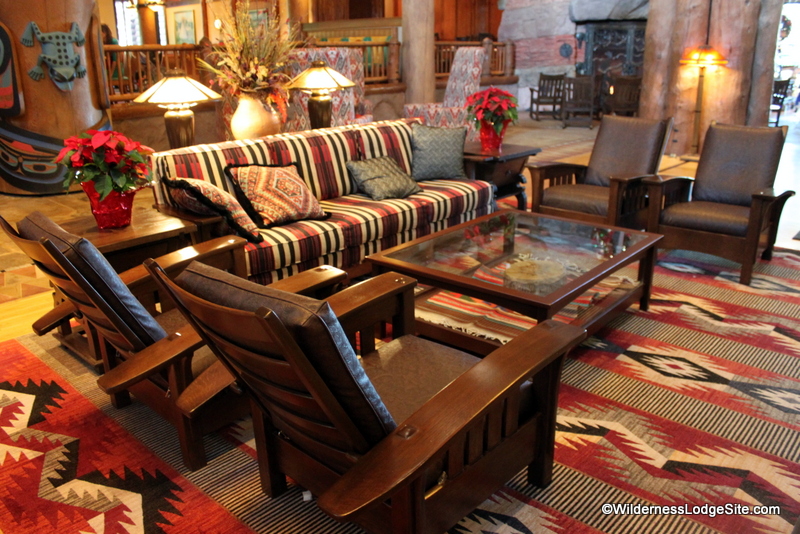 Though frequently made by Europeans, the producers of trade blankets often spent a significant time research the traditional designs that Native Americans used to tell stories, within the carefully woven threads of each blanket and rug. When the reservation system began and federally licensed Indian trading posts emerged, traders invented a new item, the Navajo Rug. Continuing deeper into the Lodge you will find the blanket inspired designs are also reflected on the floors of the hallways and elevator areas, bring in more color and story to the property.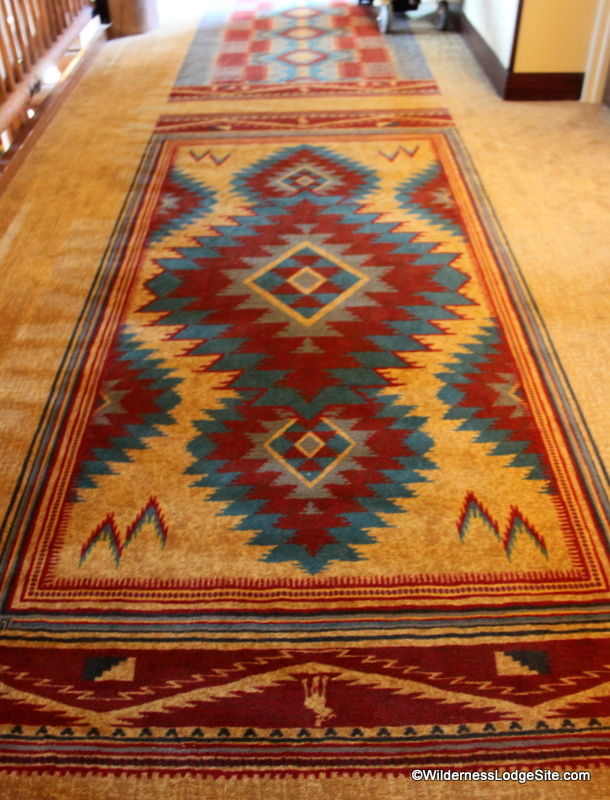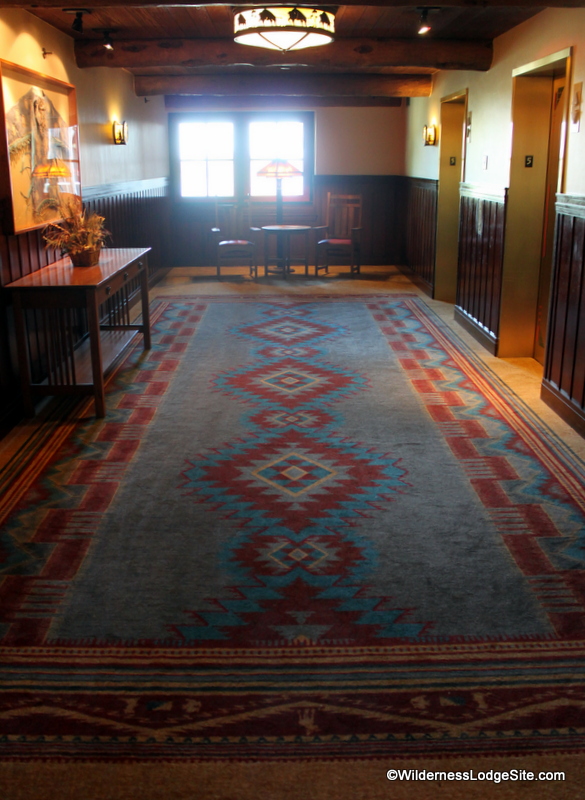 In the rooms the design details continue. Simply designed shower curtain harkens back to the very first trade blankets of the 18th Century with their simple striped ends, these were a staple of any fur traders inventory. Of course, Disney lightens the mood with the inclusion of fun forest character themes inside the shower, and even a "hidden" Mickey.
The beds were also freshened with new woven duvets instead of a full bedspread, again giving a nod to the trade blanket tradition with a deep yet colorful footer, and throw pillow.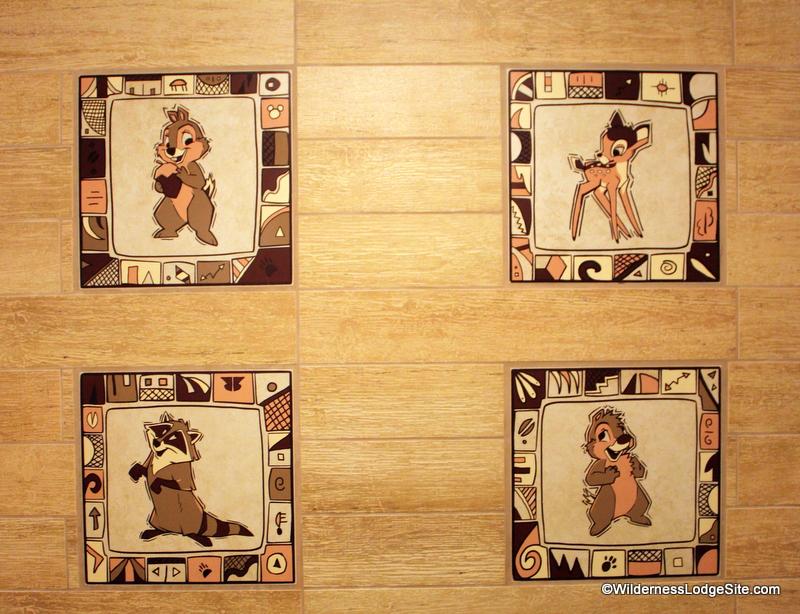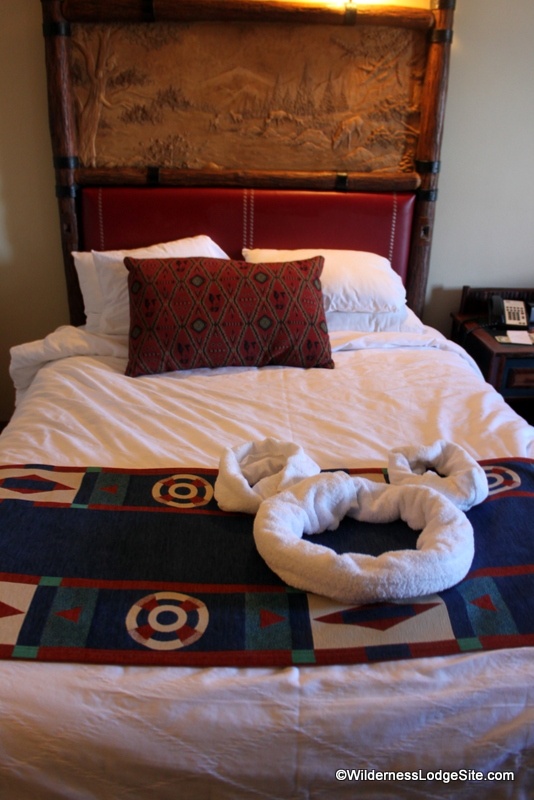 What do you think of the updates? I love their strength and tradition in continuing the story of the Wilderness Lodge through strong decorator elements that pay nod to the tradition of the American West.
Do you love Disney's Wilderness Lodge? Join fellow fans over on our facebook page and follow us on our twitter feed @DisneyHotelsFan!