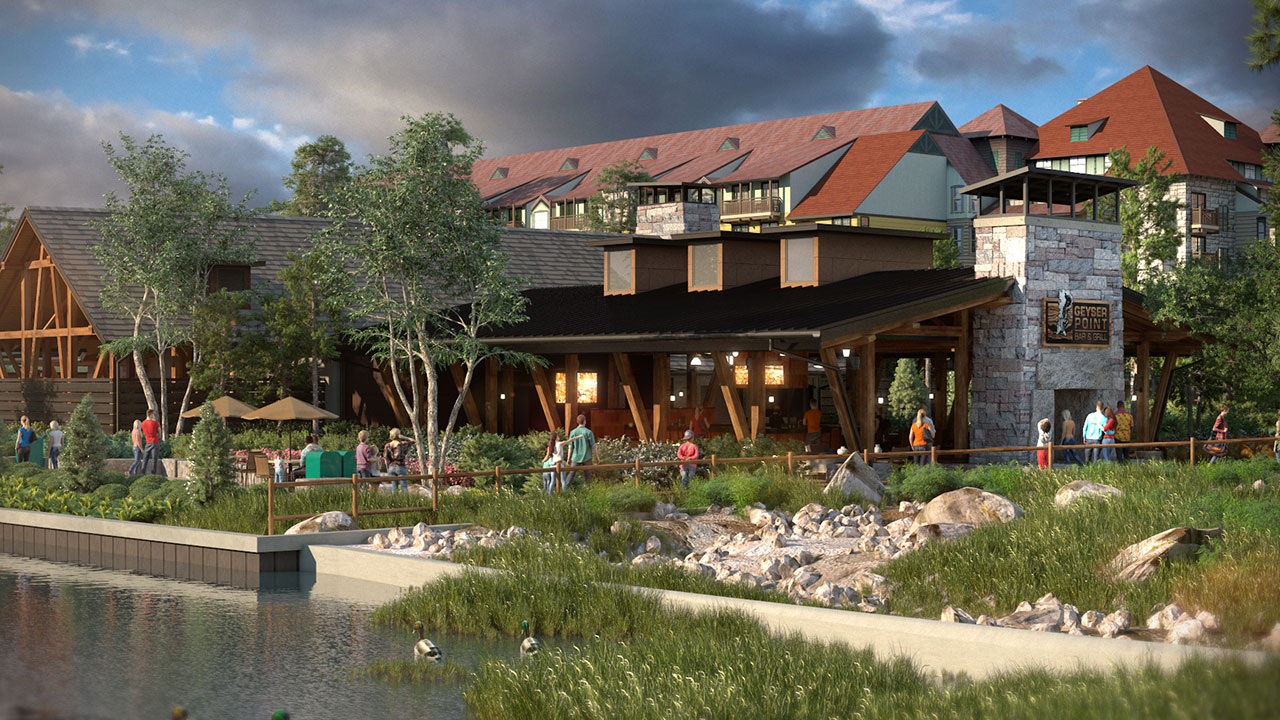 We have exciting news about the construction at Disney's Wilderness Lodge!
Today Disney announced some of the changes coming to the resort including the reimagination of the former Hidden Springs Pool area and more.
The Disney Vacation Club formerly known as The Villas at Disney's Wilderness Lodge are now known as Boulder Ridge Villas at Disney's Wilderness Lodge. This renaming reflects "the railroad themeing of Disney's Wilderness Lodge and complements the storyline of the resort" according to Disney.
The reimagined Hidden Springs Pool area will continue to tell the story of the resort. The newly named "Boulder Ridge Cove" is set to open in the summer of 2017 and will feature a zero entry pool and a sun deck and will look like it was created out of an abandoned quarry.
Also coming to the resort is the Boulder Ridge Railway and Mining Co. water tower which will fit in with the pool's themeing and a "vintage mine cart supports the mining theme with an affectionate nod to Disney history."
The resort will also feature a new bar and grill and a new quick service restaurant. Geyser Point Bar & Grill will be located in the main feature pool area at the resort and will include a large outdoor seating area.
What do you think about the enhancements coming to Wilderness Lodge? Let us know in the comments.
Do you love Disney's Wilderness Lodge? Subscribe to the monthly Disney Hotels Fan newsletter! Join fellow fans over on our Facebook page and follow us on our Twitter feed @DisneyHotelsFan.