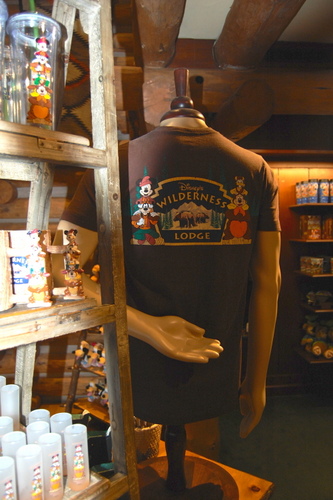 No matter how many times I visit the Wilderness Lodge I always stop into the Mercantile to see what's new. This is one of my favorite resort gift shops with a huge selection of both standard Disney gear, as well as specialized resort themed swag. I only needed to pop my head in the door to see some fantastic new finds to share with you. Check out the images at the bottom of this post to see what I found!
In addition to all of the fun logo gear, and the plush canoe full of the totem pole characters, Wilderness Lodge Mercantile was setting up to make this holiday season the best ever! Everything from holiday ornaments, to t-shirts, stockings, iPhone cases, and lots of yummy holiday goodies. If you don't have a chance to get down to pick up some of this fun gear, you can always call the Disney Mail Order Department.
Merchandise Mail Order is open from Monday through Friday 9 am to 5:30 pm Eastern, and is just a phone call away by using this number 877-560-6477.
Once you have one of the friendly merchandise cast members on the phone, tell them as much detail about the item as you can remember about the product that you're looking for. Be sure to let them know where you saw it and give as much detail as possible. They will the search their database of millions of items to try and locate just the right thing. Most of the time they can come up with a match and you'll be on your way to purchasing that must have gift. Prices through mail order are the same as you will encounter at the resort, however a shipping cost will be added to have the item sent to you.
Or, if you're lucky enough to be headed out to enjoy a Disney Vacation, be sure to stop in and check out what's available to bring a little of the magic to your every day. But now there's no worry if you forget to pick up that plush canoe, because you know how to get it to the kids before Santa's back up the chimney.