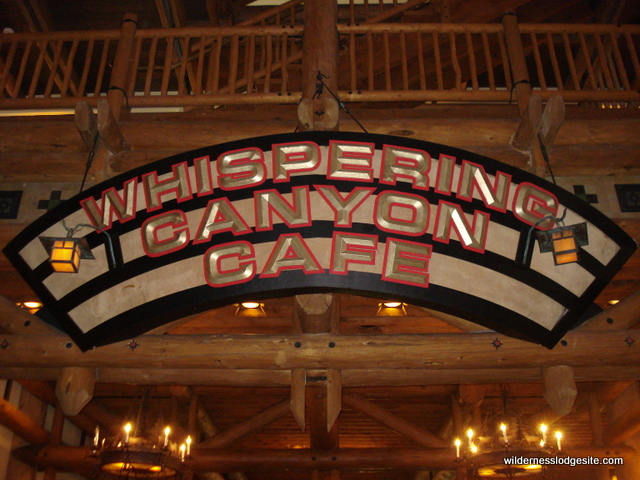 Looks like our favorite spot to gather with friends and family is changing up their menu again. The Whispering Canyon Cafe recently revealed a menu redo, that's got people talking. Love it or heat it there's one thing for sure and that's that the Disney experience will always be growing and changing.
At lunch, the all-you-care-to-eat skillet has disappeared from the menu entirely. That's right, no more mid-day park break for a skillet feast. In it's place we're left with a selection of 5 appetizers, 5 sandwiches, and 5 entrees. You can get a peek at the new lunch menu here and desserts here.
Breakfast and Dinner skillets have been re-branded as "platters", and the dinner meat selections are "Build Your Own." Not a lot has changed on the breakfast menu, but at dinner it's a whole new story as all of the entree selections have been taken off the menu leaving just the platter and a handful of appetizers. Check out the new dinner menu here.
Dinner Build Your Own All You Care To Enjoy Family Platter ($32.99 a person)
Includes choice of 3 items (ribs, chicken, beef strip loin, fish or sausage), seasonal vegetables, Yukon gold potatoes, baked beans, corn on the cob, and dessert sampler.
I'm mourning the loss of Whispering Canyon's Meatloaf, which was the only meatloaf I've ever liked besides my own, but the choices are still plentiful if you're a meat lover. Vegetarians who are looking for selection, should absolutely call ahead and put a note in your reservation, the talk to the Chef on arrival. The only vegetarian dish on the menu is an "Arugula and Mixed Greens salad," however there are some off menu options that can be pulled together.
Deb Willis over at AllEars.net has a lunch review up about her experience with the new menu, and you know they're taking a look at what's being offered over at the Disney Food Blog. Head on over and check out what those great ladies are saying.
Thanks so much to our friends at the Disney Food Blog for sharing the new menus. Have you had a chance to give the new menu a try? Leave a comment and let us know what you think!