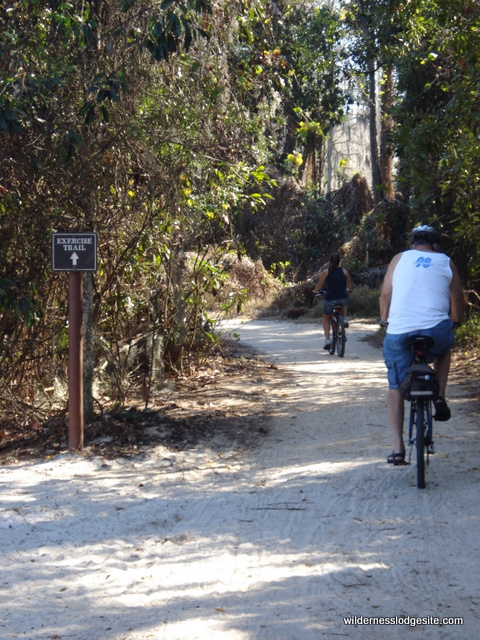 Didn't think you'd end up hiking through the woods on your Disney vacation? Well it might just be the highlight of your trip! If you're lucky, you'll see some of the local wildlife–including the family of deer we came across as we started out on the Exercise Trail in February!
Wilderness Lodge and Fort Wilderness have a 2.5 mile trail marked in the map below. This is joined by other small trails, and branches into even more (such as the "Swamp Trail" in Fort Wilderness") throughout the property. Though not National Park material, it does offer an interesting jog, hike, or bike ride unparalleled on Disney Property.
So pick up a bike down at Teton Boat and Bike Rental, or just put on a pair of sneakers and head out on the trails. It's a fun and interesting way to spend a quiet afternoon in an otherwise chaotic theme park vacation!