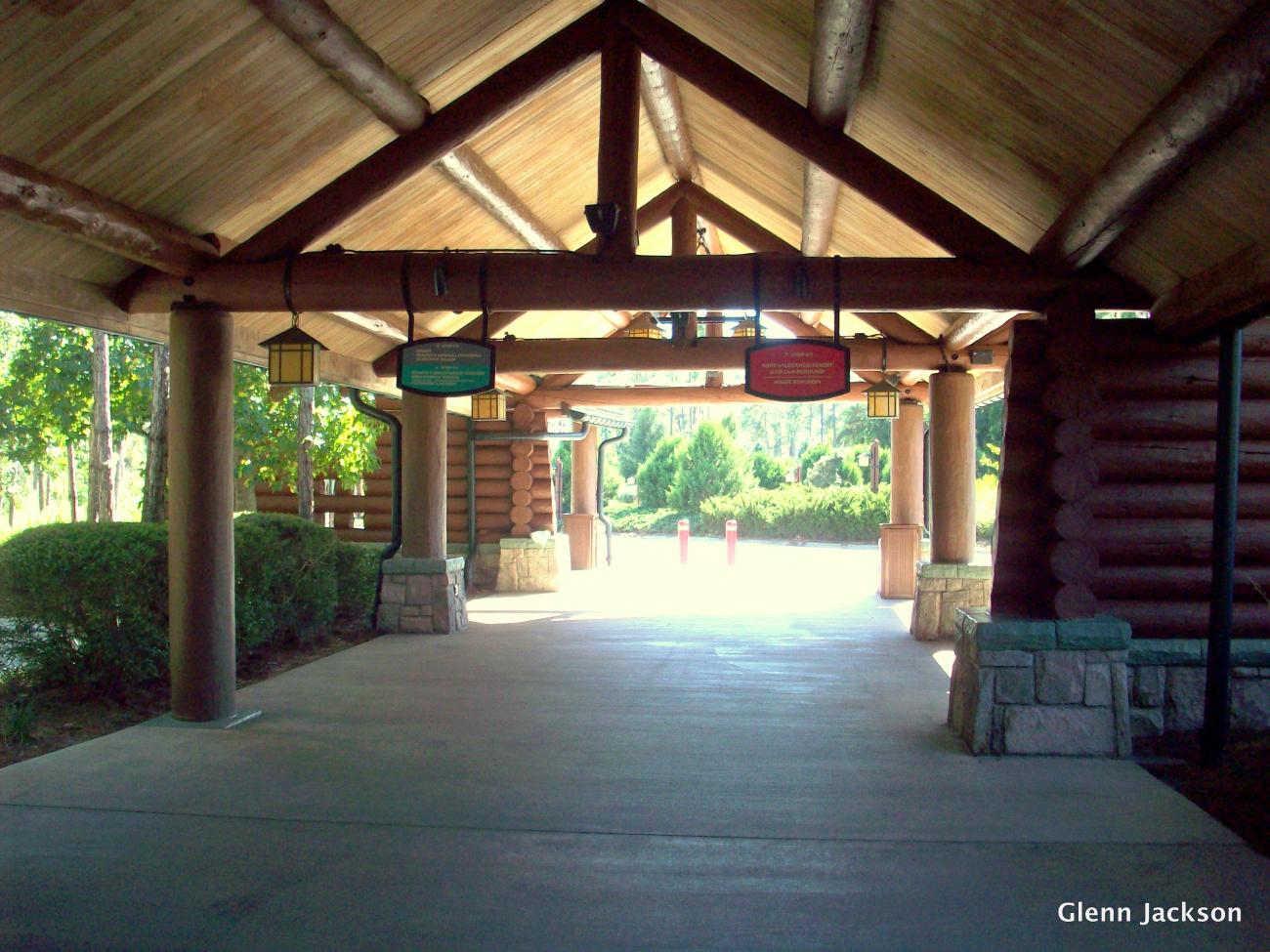 Guests staying at the Wilderness Lodge and Wilderness Lodge Villas have the perk of using Disney's Internal Transportation System during their vacation. Transport is available to and from other locations on property via the Wilderness Lodge Boat Dock or the Bus Depot, which are located on opposite ends of the hotel property.
Boat Dock Location — If you walk in the in the front door of the Lodge from the porte cochere, you can find your way to the boat dock by going through the back door, and following the path down the left side past the pool. Just past the pool you can find a walkway that leads to the boat dock.
From the boat dock you can set sail for either the Magic Kingdom or Disney's Fort Wilderness Resort. During some times of the year you can also take a boat to Disney's Contamporary Resort.
Bus Depot Location — Walk in the in the front door of the Lodge from the porte cochere and turn right inside of the lobby just after you pass the front desk. Proceed walking past the mercantile on the right and past the Cub's Den on the left, through the glass doors and outside down the path past the Villas on your left to the bus depot. There are 3 "stops" at the Bus Depot where the buses stop to take guests to different theme parks or Fort Wilderness. Each is marked as to which park the buses that stop there will go. Be sure to watch the marquee on the front of each bus to determine which route it is following.
At the bus deport you will find transportation to Fort Wilderness, Magic Kingdom, Epcot, Animal Kingdom, and Blizzard Beach, Winter Summerland, Disney's Hollywood Studios, and after 4 p.m. to the Downtown Disney and Typhoon Lagoon.