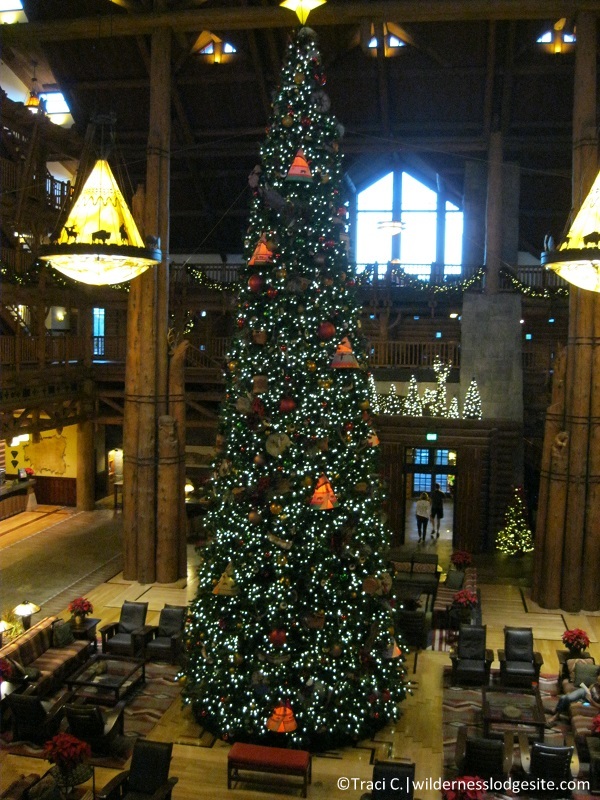 It's the holiday season and Disney's Wilderness Lodge has some special food and drink options for guests!
Roaring Fork is serving up a festive and delicious Raspberry Seasonal Cupcake.
In the lobby of the hotel you'll find a table filled with seasonal treats for purchase including Candied Almonds, Candied Pecans, Gingerbread, Reindeer Food, S'mores, and more. There are also a few seasonal drinks and some fun gift packs (perfect for friends and family!).
The Territory Lounge is once again serving as a coffee bar in the mornings and guests will find coffee and pastries available from 7 a.m. until 2 p.m. (!!) each day. The menu includes some holiday-themed specialty beverages (hot and cold) plus some fun pastries including the Humphrey Bear Claw.
Outside at the Trout Pass Bar guests will find more holiday drinks including the Elf Elixer, Snowball Martini, Pumpkin Spice Martini, and Smoky Mountain Cider.
These holiday offerings should be available throughout the holiday season.
Are you spending the holidays at Disney's Wilderness Lodge? Let us know in the comments.
Do you love Disney's Wilderness Lodge? Subscribe to the monthly Disney Hotels Fan newsletter! Join fellow fans over on our Facebook page and follow us on our Twitter feed @DisneyHotelsFan.