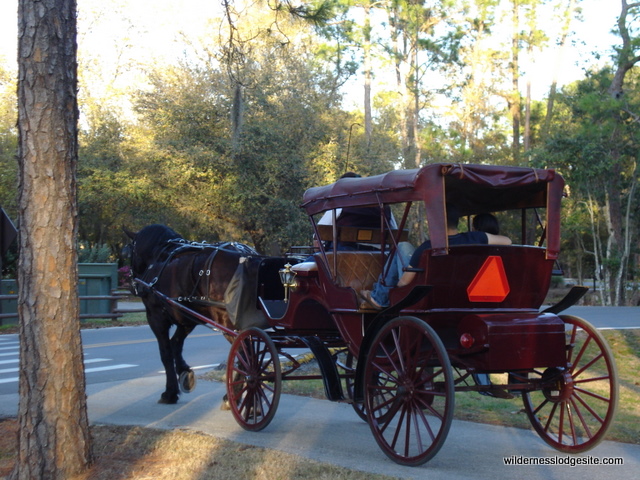 Are you headed to the Wilderness Lodge this month?
Fort Wilderness offers wagon and carriage rides but you may want to celebrate Halloween by taking a Haunted Carriage Ride.
Your haunted journey will begin at the Blacksmith's Shop near the Settlement area. Once you climb aboard the carriage, you will enjoy a 25 minute trip through the woods of Fort Wilderness while listening to "The Legend of Sleepy Hollow".
One carriage can accommodate 4 adults or 2 adults and up to 3 children, ages 9 and under. Carriage rides are $60 per carriage.
Disney's Haunted Carriage Rides at Fort Wilderness are running daily every half hour beginning at 7:30pm and ending at 10:30pm.
Many of the rides are already booked, but try inquiring by calling 407-939-7529 to see if there is a reservation available. You can also try getting onto a wait list.
Will you try the Haunted Carriage Ride? Have you even rode one before? Leave a comment below and let us know!
Do you love Disney's Wilderness Lodge? Join fellow fans over on our facebook page and follow us on our twitter feed @DisneyHotelsFan!