GUEST LAUNDRY FACILITIES
Guest laundry facilites are available on the first floor of the Wilderness Lodge, across from Roaring Fork Quick-Service restaurant. On longer trips, it's great to have a built-in laundry day so that you can lounge by the pool while doing your chores!
Standard-size washers are available for $2.50 per load, and dryers are available for $2.50 per load as well.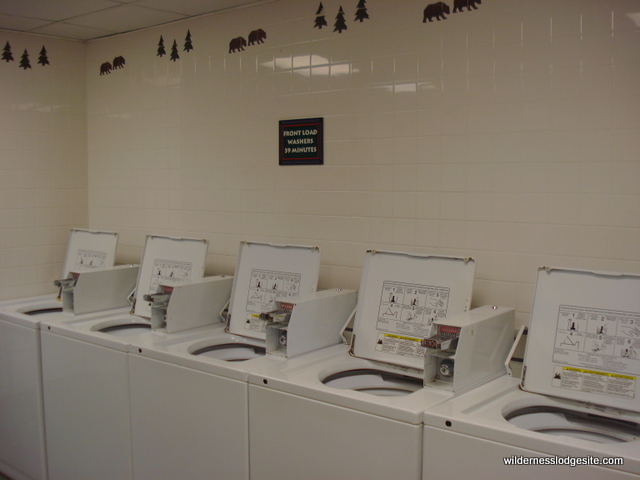 Single use packets of Tide, Cheer, Downy, Bounce, etc. are available via vending machine for $1.00 per packet.
All Walt Disney World Resort guest laundry facilities are now part of the Laundry View system. This website allows guests to check on the availability of washing machines and dryers via their smartphone.
Disney Deluxe Villas with one or more bedrooms have an in-room washer and dryer, along with a complimentary single-use box of laundry detergent. Additional boxes can be purchased through Housekeeping or inside the laundry room for $1 per single-use box.
VALET LAUNDRY SERVICE
Wilderness Lodge offers one-day valet laundry service with fees ranging from $2.00 for handkerchiefs to $20.00 for gowns. Dresses and suits will cost you $11.50 per, and knit shirts are $4.50 per. Touch housekeeping/laundry on your in-room phone for more information.