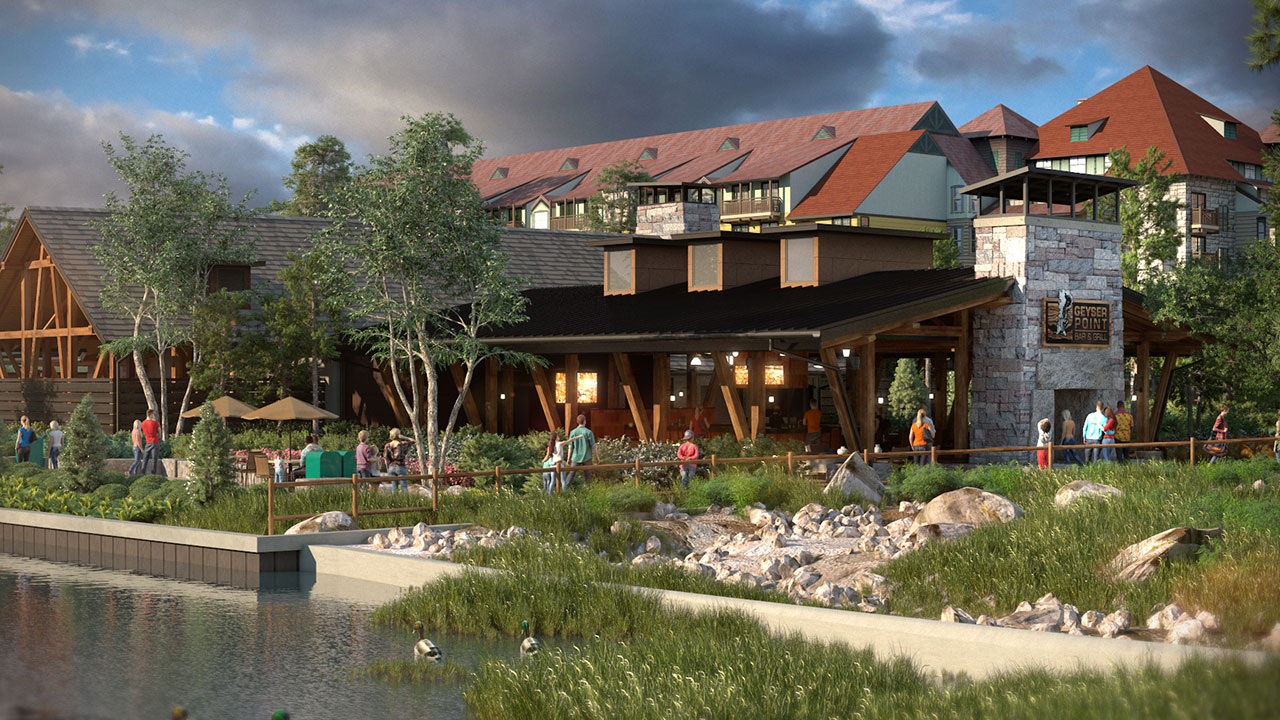 According to reports – and the official Disney Parks website – Geyser Point Pool Bar and Grill is set to open this month at Wilderness Lodge!
One report gives February 13 as the opening date, but Disney has not yet made that date official.
With the opening of Geyser Point Pool Bar and Grill, both Roaring Fork and the Trout Pass Pool Bar are closing for refurbishment.
When it opens, Geyser Point Pool Bar and Grill will be serving breakfast, lunch, and dinner. Territory Lounge will be serving a continental-style breakfast with gourmet coffee, pastries, and more.
There is no word yet on when Roaring Fork and Trout Pass will reopen or if they will reopen in the same capacity. We'll keep you posted and we will update this post when we get more information regarding opening day.
Do you love Disney's Wilderness Lodge? Subscribe to the monthly Disney Hotels Fan newsletter! Join fellow fans over on our Facebook page and follow us on our Twitter feed @DisneyHotelsFan.