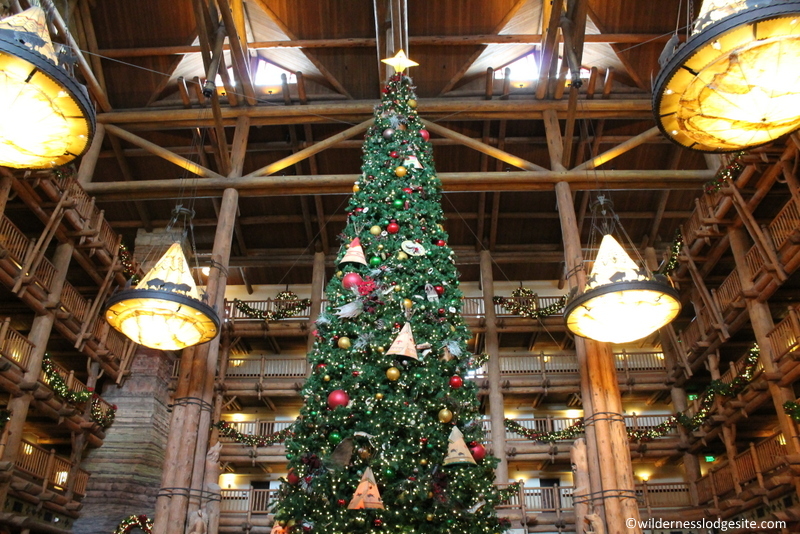 While we love the Wilderness Lodge in every season, there's something about the Christmas season that makes the resort extra special.
Maybe it's the huge Christmas tree in the lobby or the festive decorations throughout the resort, but when you walk into the Wilderness Lodge lobby during the holiday season it is absolutely perfect!
We recently shared a time-lapse video of the annual 'putting-up-of-the-tree' at the Wilderness Lodge and it's amazing how quickly that huge tree goes up.
You'll want to take a walk around the lobby to check out the other decorations including the wreaths on the bridge over Silver Springs Creek, and the mama bear and her cubs display near the creek. And be sure to get up close to the ornaments on the trees around the resort – you'll find all sorts of rustic holiday ornaments including a rather festive moose and (not rein)deer antlers!
What is your favorite part of the holidays at the Wilderness Lodge? Let us know in the comments.
Do you love Disney's Wilderness Lodge? Subscribe to the monthly Disney Hotels Fan newsletter! Join fellow fans over on our Facebook page and follow us on our Twitter feed @DisneyHotelsFan.