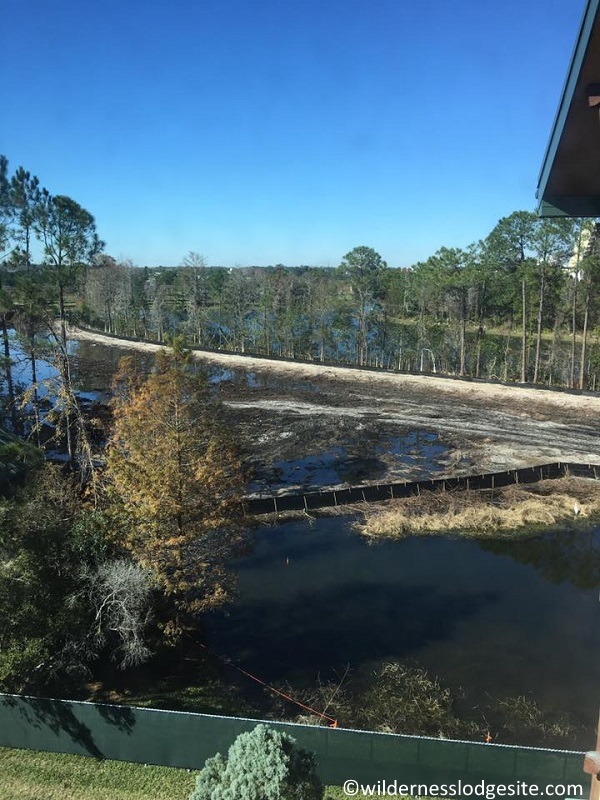 We have an update to the ongoing construction at Disney's Wilderness Lodge.
It appears that more work is happening at the Lodge, including the removal of trees from the wooded area on the north side of the resort.
The photo above was taken from the 5th floor hallway facing the Contemporary.
If you have requested a "woods view" room and are placed on this side of the resort you will likely be looking at this instead.
More work is also being done inside the main building.
It appears that an entire section of the resort (the rooms above the front desk area) are closed off. The elevator to that section of the resort is also closed.
There is also a great deal of scaffolding on the outside of the resort – in the same area that is closed off on the inside.
You can see more photos of the construction in our gallery.
Do you have plans to stay at Wilderness Lodge this year? Will you be switching resorts based on the construction?
Do you love Disney's Wilderness Lodge? Subscribe to the monthly Disney Hotels Fan newsletter! Join fellow fans over on our Facebook page and follow us on our Twitter feed @DisneyHotelsFan.