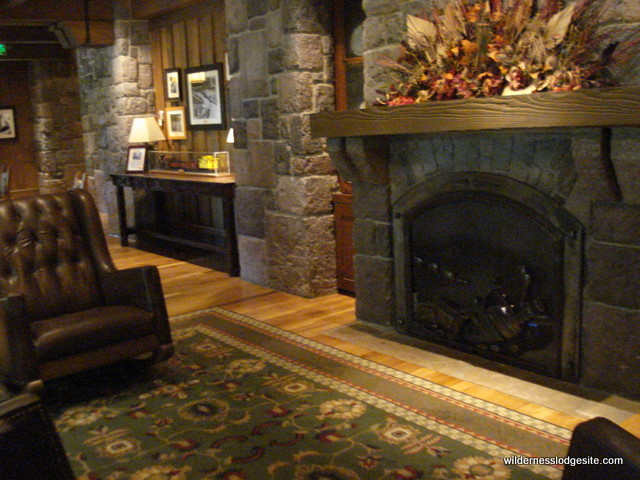 Have you been thinking about joining the Disney Vacation Club, but just can't decide if it's the right think for you? Why not rent a villa for your next Disney Vacation and give it a try? Disney keeps control of a number of villas at each DVC resort and they're available for anyone to rent for anyone just like the standard hotel rooms. The Villas at Wilderness Lodge is a full-service
Disney Deluxe Villa Resort housed in a 5-story tower adjacent to the main lobby at Disney's Wilderness Lodge.
Villa guests have access to all of the same amenities as regular Wilderness Lodge guests. The Plus they're in some of the largest rooms on property, with in room laundry facilities (not available in studios), full kitchens (studios have kitchenettes), a quiet pool, the sturdy branches health club, and the beautiful nostalgic Carolwood Pacific room.
For my family of 6, it's always been a struggle to find a resort room that fits our needs. I was overjoyed when I discovered that a 1,080 square foot two bedroom villa is perfect for us. The two bedroom sleeps eight people plus one child under three in a crib. There is ample space to spread out in the two bedrooms with the livingroom and kitchen in between. With multiple bathrooms, no one is on top of each other and it makes for a room that's perfect for a large family or groups traveling together. And, there's no need to go searching for "good" coffee in the morning, when I'm in a villa I bring my favorite beans and brew up a pot for all to enjoy.
The Villas at Wilderness Lodge are a great option for family fun with all the amenities of home. Studios rentals start at $365, one bedrooms at $500, and two bedroom villas at $775 a night. Give them a try and rent one for your next Disney Vacation! You may just discover that DVC Villas are the only place you want to stay.
This post was part of the Disney Blog Carnival #36!
Stop by the Carnival and join all the fun!