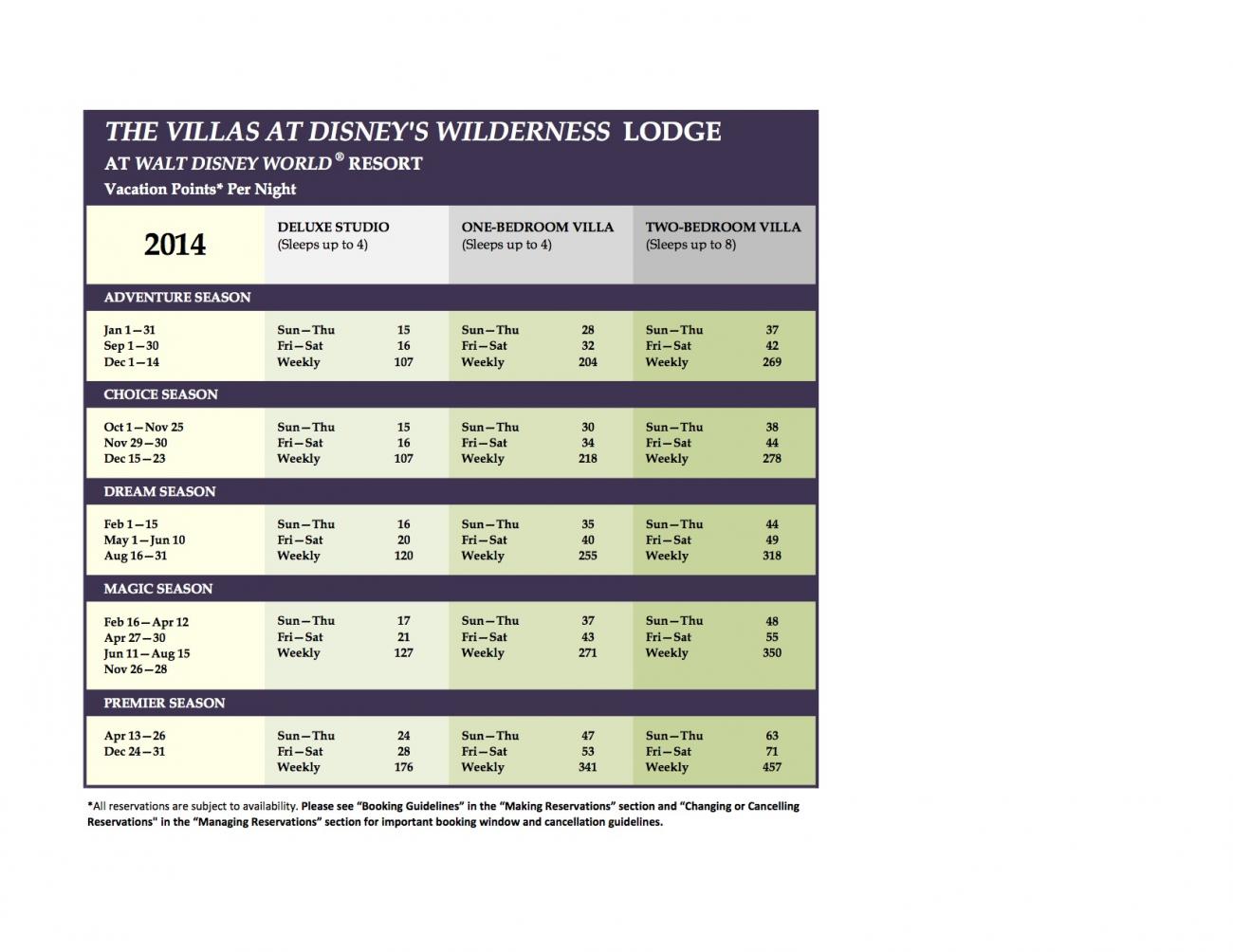 With the New Year being just a few days away, DVC Members with Wilderness Lodge as their "Home" resort are only a month away from the 11 month booking window for January 2014 vacations. It's time to pull up the chart and start looking ahead to see just how you'll be spending your points for a 2014 DVC Vacation!
Disney Vacation Club has released the point charts for the 2014 season at the Wilderness Lodge Villas. Point adjustments were very limited this year and only reflect changes in the seasons for the Easter and Thanksgiving holidays which have changing dates from year-to-year. In 2014 April 13th -26th have been classified as Easter Premier Season, and the Thanksgiving holiday makes November 26th-28th part of Magic Season.
We've uploaded the full size document to the "Printed Materials" section of our photo gallery for a better view.
Disney Vacation Club point charts are now available for all eleven resorts and the cruise line available at DVCMember.com
Do you love Disney's Wilderness Lodge? Join fellow fans over on our facebook page and follow us on our twitter feed @DisneyHotelsFan!